1
« on: January 31, 2023, 08:41:52 PM »
Dear Allstarlegends members,
At the end of february I will be

giving away 125$ donation

in total!
What do you have to do?
Create a discord invite link and invite as much people as you can.
How?

Right click on announcements and select invite people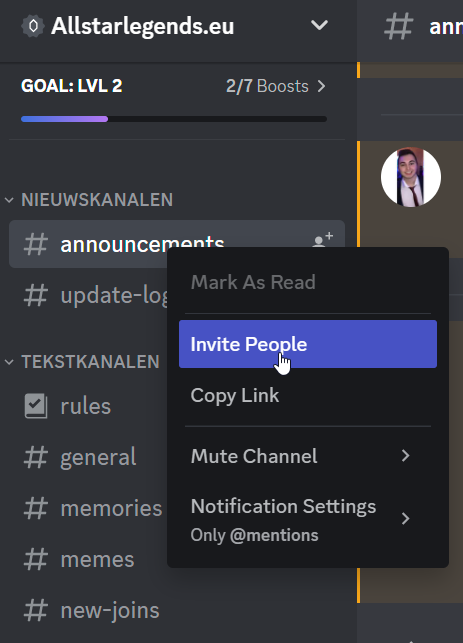 At the bottom click on Edit invite link.
Important!: Select expire after: Never

After that click Generate Link

Now Copy the link and send it to friends, post it on youtube, social media or wherever you want.
And I will keep track of the joined players. (Because the link will be linked to your account)
Safe the link in a notepad or something so you can reuse the same link so it will be easy to count for me
There will be 10 winners:
1: 30$ donation
2: 25$ donation
3: 20$ donation
4: 15$ donation
5: 10$ donation
6: 5$ donation
7: 5$ donation
8: 5$ donation
9: 5$ donation
10: 5$ donation
Good Luck everyone!
And thank you for helping to grow Allstarlegends!